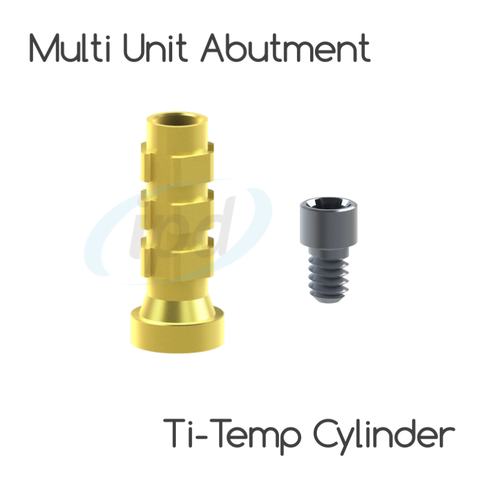 Multi-Unit Ti-Temp Cylinder
Order our MUA Ti-Temp Cylinders with screw and make a saving. These are compatible with all of our multi-unit abutment systems and all standard 4.8mm conical MUA systems.
Our titanium temporary abutments are manufactured from grade V titanium alloy (Ti-6Al-4V) which offers a combination of high fatigue strength and an unsurpassed level of biocompatibility.
All of our products are CE marked and hold Quality ISO 13485 and ISO 9001 certifications.
---
We Also Recommend